Explore next-level
strategies & ideas that can transform
your business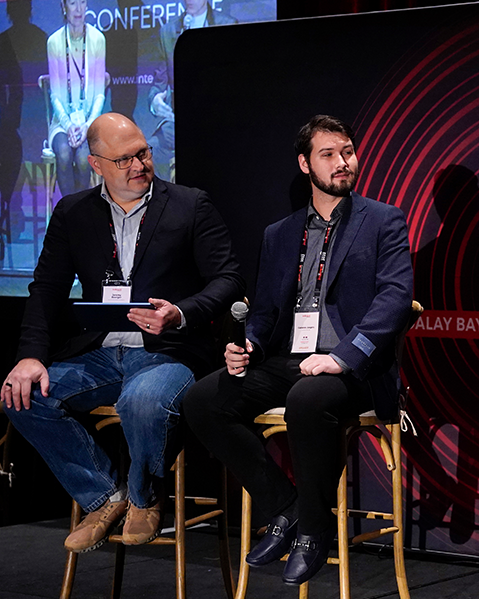 MoRE 2.0 Conference provides its attendees with a diversified knowledge of the latest financial and real estate industries, along with incredible visibility, potential leads, and durable impressions. Our experts will share their views on subjects like open bank data, FinTech, ESG regulations and standards, property taxes, and also fraud in the finance and real estate industry.
Get ready to take a deep dive into the finance and real estate industry with the topmost leaders of the world as they share their experience and expertise. Join us in the USA and Dubai at the upcoming editions of the MoRE 2.0 Conference.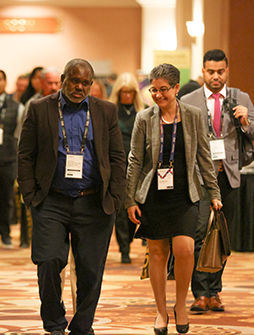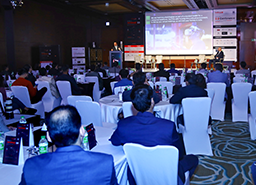 Open Bank

Data
As the global economy continues to evolve, open banking is becoming more popular because of its faster and more secure transactions worldwide. With the help of third parties, it gives consumers more opportunities to handle their finances. Learn more advantages of open banking at our upcoming finance and real estate conference.
ESG Regulations &

Standards
Analysis of the environment, society, and governance (ESG) has grown significantly as a component of the investment process. To fully understand the companies in which they invest, investors are beginning to include ESG data in the investment process. As a result, it's critical that financial institutions and other businesses consider reporting structures, disclosure procedures, and the evolving regulatory environment around ESG policy.
Homebuying

Trends
Learn how macroeconomic shifts can influence mortgage rates and the housing market as a whole by making your presence felt at the conference. Stay up to date with fluctuations, know smart negotiation tactics and how you can get good rates as a real estate investor by attending our carefully curated sessions on this subject!
Budgeting &

Accounting
Are you someone who wants to expand your knowledge of budgeting and taxes? Wait no more! Learn more about the types of budgets and taxes from our global thought leaders. Join us as our finance professionals share some quick tips and guidelines to be considered before making any financial decisions.
Mutual

Funds
Many people struggle with savings and investments. Most of the mutual funds fall into one of four main categories – bond funds, money market funds, stock funds, and target date funds. Each one has its features, risks, and rewards. Get ready to learn more about such funds at our upcoming finance and real estate event in the USA and Dubai!
Insurance

Negligence
A failure to act properly when challenged with a situation that results in damages is referred to as insurance negligence. All forms of insurance, including house, life, health, and auto, can be affected by negligence. Learn more about the methods and tactics an individual can use to handle such circumstances at our 3-day finance and real estate event.
Robotic Process

Automation
Robotic Process Automation (RPA) makes it simple to create, use, and manage software robots that replicate how people interact with computers and software. Join our experts as they discuss the advantages of RPA, including improved performance, dependability, availability, and lower operational costs.
Gamification In

Finance
The finance industry has embraced gamification to make managing finances simple. Gamification encourages consumers to utilize the app more frequently. For example, several financial apps reward users for completing particular tasks by giving them money or points. As a result, their entire experience with the product is enhanced by encouraging them to check in and participate in the game.
Digital

Money
With people shifting towards apps to make quick payments in just a few seconds, what will physical money's future be? Will it disappear entirely, or will online scams bring it back? Join us as we dive deeper into discussing the future of cash with our financial gurus!
Fraud In Real

Estate
Before investing in real estate, it's better to get complete knowledge of its laws and regulations, along with the P&L calculations, to prevent yourself from falling into scammers' tricks. At our 3-day finance and real estate event, we aim to educate our attendees about the same while addressing the common types of fraud associated with real estate investments.
Property

Management
A third-party contractor's daily supervision over commercial, residential, or industrial real estate is called property management. Property managers are generally responsible for constant maintenance, security, upkeep of properties, and daily repairs. Not only will you learn about property management, but you will also get to meet a few of them at our upcoming finance and real estate conference!
Financial

Literacy
Financial literacy is something we don't talk much about. According to APA, 72% of people worry about money, ultimately affecting their health. MoRE 2.0 Conference aims to help people in distress by bringing this topic to light. Join us as our leading experts share some pro tips to help you manage money without facing any stress.