An Incredible Platform
Uniting Finance Experts
With Real Estate Leaders
Money and real estate go hand in hand; one cannot talk about real estate without considering budgets, investments, and finances. MoRE 2.0 Conference understands this need and thus aims to provide the professionals of the money and real estate industry with a unique opportunity to learn about the latest innovations and developments in the financial and real estate sector.
MoRE 2.0 Conference provides a platform for all financial leaders and real estate experts to explore capital sources, investment opportunities, property trends, and risk mitigation solutions on one platform. Through its highly engaging and thought-provoking sessions, one learns about the latest tools and practices that can help established or budding financial & real estate leaders upscale their businesses, get more clients, and experience new growth. Connect with the top leaders in real estate and finance for three days and learn how to build a profitable business from the ground up!

Premium Networking Events
As this top finance and real estate conference invites professionals from all over the world, one gets to meet and exchange insights with other incredible visionaries who are carving the future of real estate and finance. By meeting, networking, and collaborating with other real estate and financial experts, you take one more step towards achieving your business goals.

Highly Insightful Sessions
Get a complete analysis of the market and gain diverse perspectives of the finance and real estate industry through our keynotes and panel discussions. By attending the highly engaging and intellectual sessions at MoRE 2.0 Conference, attendees get to delve into the world of finance, mortgage, and real estate that highlights hot-button topics.

Understand Global Trends & Tools
Learn property trends, capitalize on global economic shifts and get a deep insight into the financial and real estate world to make smarter, faster business decisions with less risk from the best. Be a part of this international finance and real estate conference and get acquainted with recent developments and trends in the industry.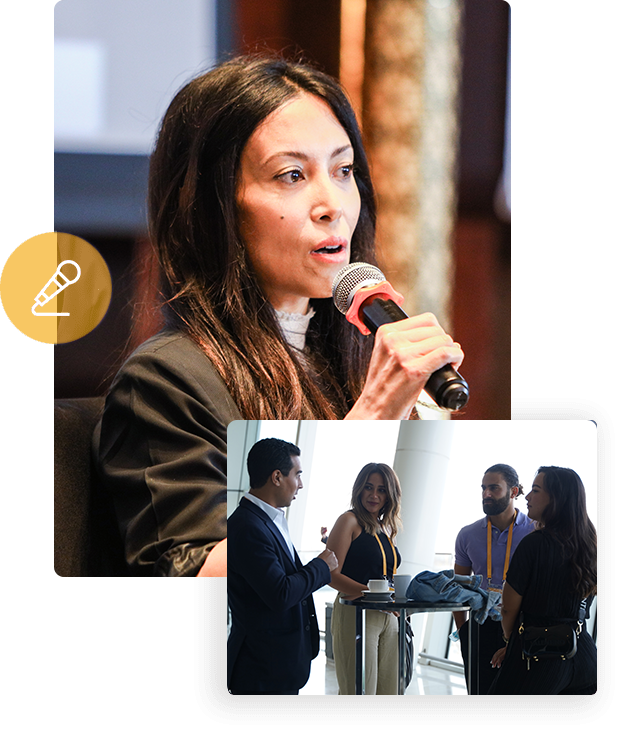 About The MoRE 2.0 Conference
What We Do
MoRE 2.0 Conference offers its attendees a unique opportunity to explore the latest advancements and breakthroughs in the financial and real estate industry. To highlight all the key elements of this rapidly-evolving sector, one can experience a memorable and exceptional experience at this 3-day global finance and real estate conference in the USA and Dubai. Get a glimpse of what's waiting for you in our upcoming editions!
Attendees-At-A-Glance
The diversity of attendees at the MoRE 2.0 Conference means that you will be exposed to different types of investments and real estate opportunities as well as valuable networking opportunities.

Founders, Managing Directors & CXOs
This financial and real estate conference enables you to meet global founders and CXOs who have made a difference with their innovative solutions and strategies. You can expand your knowledge and network by connecting with these thought leaders. Not just this, but you can exchange your thoughts and ideas with them and get the required mentorship from these leaders.

Realtors
Realtors will get the opportunity to build their network and gain knowledge about what is happening in the industry, including changes to government regulations, up-to-date information on technology that can improve customer service, and innovations that will soon impact the real estate industry.

Investors & Venture Capitalists
As an investor or venture capitalist, you're likely interested in two things: money and real estate. And the MoRE 2.0 Conference focuses on both! The sessions will cover everything from lending, and diversification strategies to tech innovations. If you're looking for investment-worthy ventures, this is a great place to find them!

Property Developers
MoRE 2.0 Conference can be beneficial to property developers who want to keep their finger on the pulse of where their industry is going. As a property developer, you will learn pricing strategies, commercial property updates, customer acquisition strategies, and new building techniques at the event.

Portfolio Managers
Portfolio managers are responsible for taking care of the investment opportunities for their clients. They implement investment strategies, analyze marketing trends, and identify opportunities suitable for their clients. One can meet notable portfolio managers at this international finance and real estate conference and get relevant investment advice.

Asset Management Firms
As asset managers strive to grow a portfolio for their clients, their primary role is making intelligent purchasing decisions that will increase the overall value of their client's funds. Get their support at the MoRE 2.0 Conference scheduled to take place in the USA and Dubai.

PropTech & FinTech Startups
Promising startups will leave with new connections, a sense of what is happening in their industry, knowledge of regulations, and insights from experts who have been there before. With this knowledge, they will be better equipped to build successful businesses and prosper over time.

Lenders
Real estate and finance sectors are changing at an accelerated pace. As a result, it is becoming more important than ever to keep up with the latest trends. Lenders looking to increase their business development know that a great way to do this is by attending a conference, where they can network and potentially strike a deal. There is never been a better time to attend our event!

Bankers
Hear from top bankers & economists about how to predict where the market is headed next, as well as get advice on how to serve your clients better. At this conference, you'll have the opportunity to network with other bankers who are facing similar challenges—it'll be like having your own personal think tank!
Key Takeaways
Why Attend?
Our USA and Dubai editions provide exclusive opportunities and possibilities for its attendees to immerse themselves in the worlds of real estate and finances completely. You can explore the unique opportunities of exploring the latest trends in the industry, connect with the leading professionals of the finance and real estate sector, and promote your products and services on this global stage. Whether you are a freshman or veteran, this unique money and real estate event has a lot of things to amaze you!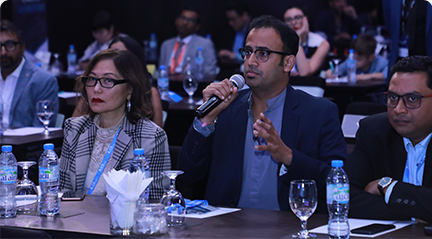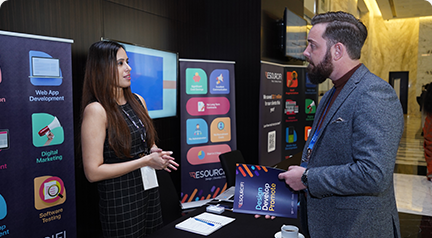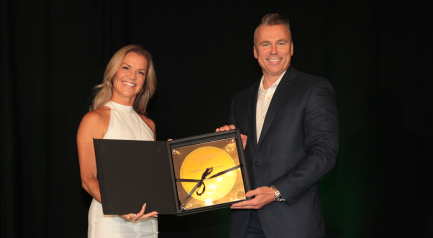 Legal 2.0 Conference, 2022 -


A Sneak-Peek

Within the course of three days, the Legal 2.0 Conference will give you a 360° view of innovations and ideas that are driving a revolution in the food industry. This is your chance to reach out to the smartest minds in the world of legal. We are walking the extra mile to curate a special experience for you. Watch this preview to know more!
past attendees
The brands that graced previous conferences hosted by Prism Events, Inc.